First, an apology to k-punk and the readers of Fact magazine- Mr Saville was referring on reflection to Piet Zwart (one of whose montages is above) pesky Mancunian accent. Second- in fittingly pop retentive style, here's my personal top five of Saville sleeves, leaving out the obvious JD ones. Starting with...
OMD- Architecture & Morality (1981)
Fitting in with the almost absurdly 1981 content- grandeur, paranoia, sharp lines and industial melancholy- these architectural photos, hard and indistinct, are absolutely perfect. Typography sehr Lissitzky.
Section 25- Always Now (1981)
Or, the second half of Jan Tsichold's career as reinterpreted by Saville- elegant, classical, abstracted...according to Jon Savage this cover rather overwhelms the music therein, but on the contrary the combination of austerity and pomposity seems quite apposite.
Visage- The Damned Don't Cry (1982)
Any of the sleeves circa the second Visage LP with their employment of Helmut Newton's photographs would have sufficed- but these, with their groups of aristocratic poseurs, are the definitive emblem of the conjunction of uppity proles like Steve Strange with the UC they align themselves with. The Julie B phrase 'can a Burchill look at a Churchill' in an image.
Pulp- This is Hardcore (1998)
Really, after the Factory sleeves, there are some diminishing returns for Saville- Peter Gabriel's 'Sledgehammer', sundry sleeves for justly forgotten music journo glam project Gay Dad, and lots of Suede (actually the Suede sleeves are great, but I digress). But the Pulp sleeves circa 1998 are his best since Joy Division, a stunningly bleak and eerie repudiation of the Roxy Music penthouse fantasy- a deathly jetset, an claustrophobic cycle of grim sex and harcore porn with no means of escape.
New Order- Movement (1981)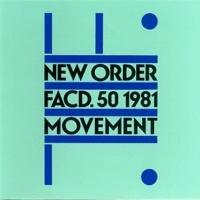 Surely one of the most blatant acts of plagairism in Saville's career, a precise lifting from a 1932 Fortunato Depero poster (below), layout and typography almost completely identical. Another bit of ammunition for the 'Factory as Fascists' argument as well in the press of the time. But somehow it doesn't matter in the slightest. It's a great design- wouldn't you rather have it on the sleeve of a record than in a gallery...?